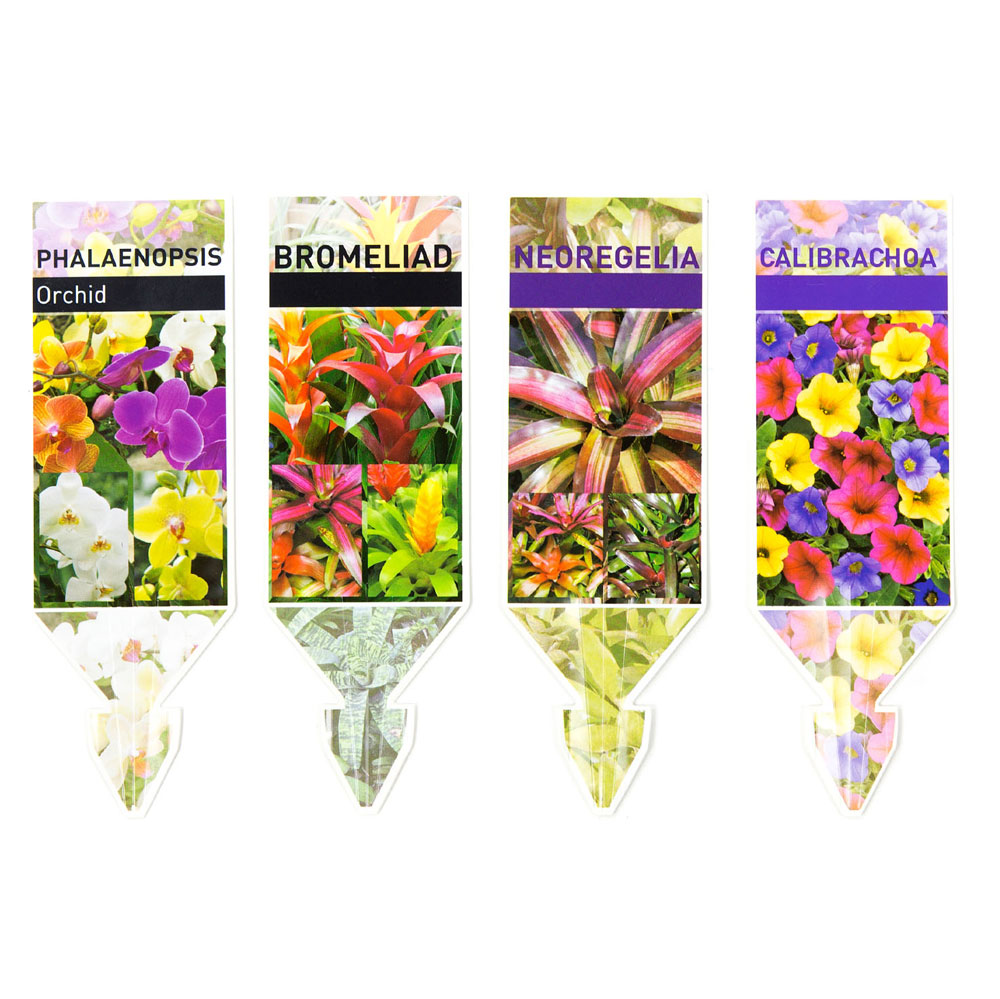 Say it loud with one of our Maxi Push-In labels, the biggest labels we produce. With their large image areas, two colour backs and optional dual images, these full-size labels are a bold solution that will stand out in any pot. As versatile as they are large, they incorporate our Taglok® technology and are suitable for use with both our Proclip® and Prostick® label holders.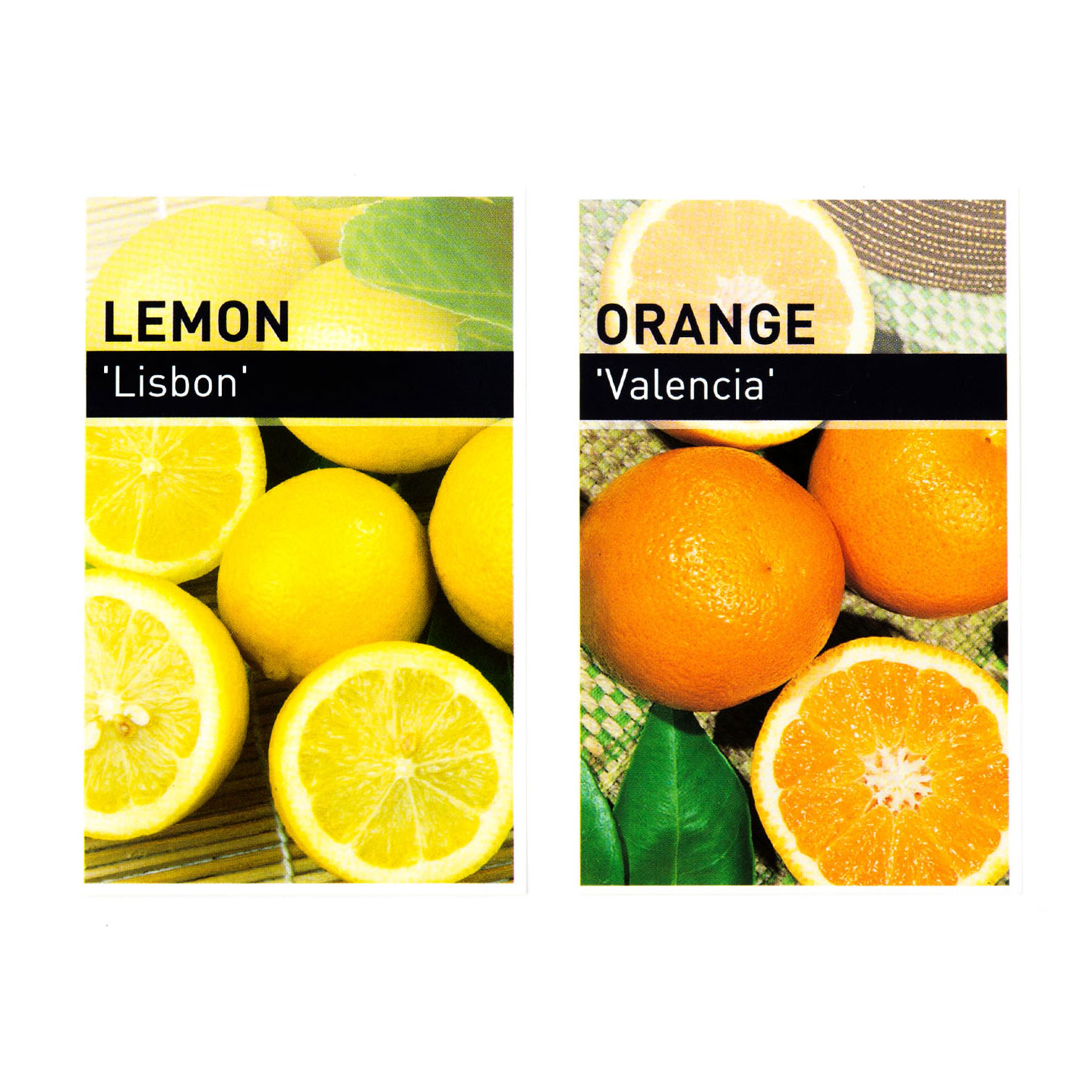 Perfect for advanced trees, shrubs and large plant specimens, our plus-sized Maxie Tie-on labels can be personalised to your needs. Their large image areas can be filled with either vibrant close-ups or detailed landscapes, with enough room for dual images, inserts and check boxes as well. With unique styles for every plant group, these striking and highly customisable labels can be used with both our Tagstick® and Cliplok® label holders.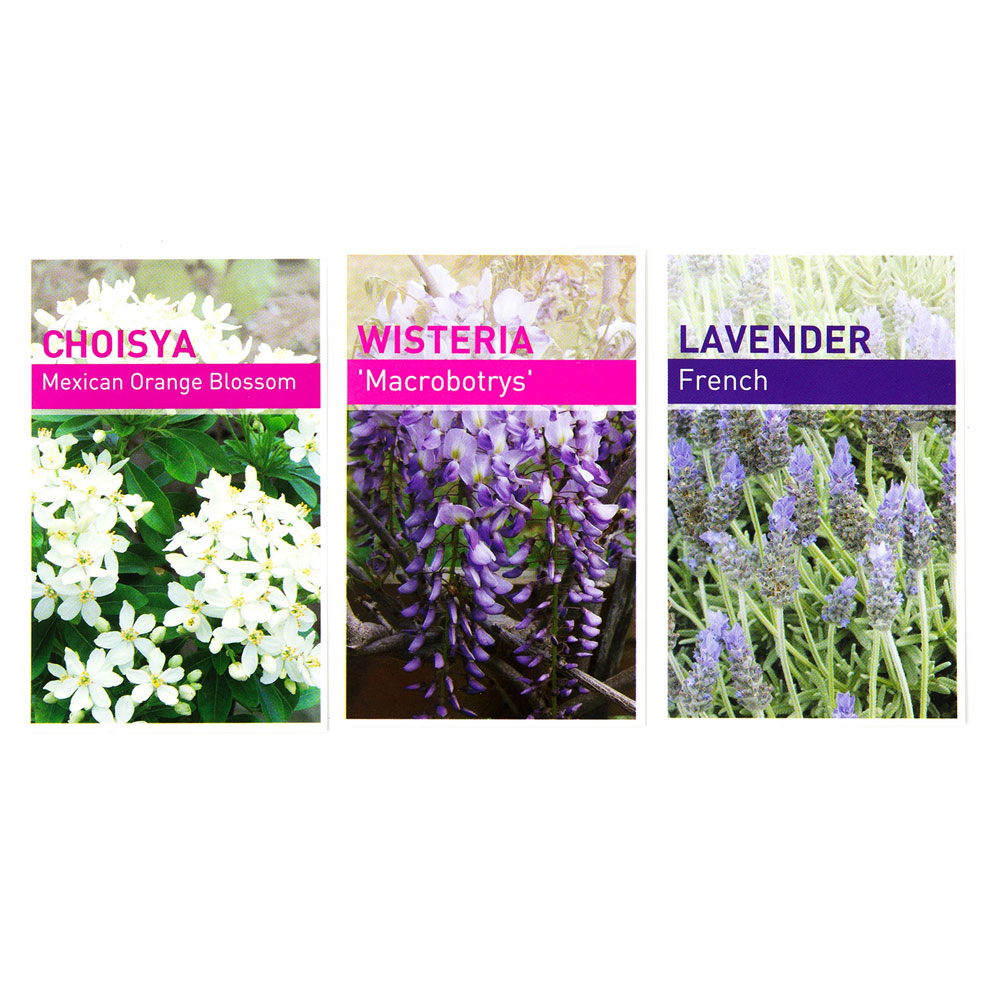 Cover all bases with our Standard Tie-On labels and the more than 4,000 plant varieties they cover. Featuring a contemporary, easy-to-read style, these labels stand out with large glossy images, strong name panels and comprehensive cultural notes. The perfect balance between getting your information across and getting your consumers interested, Standard Tie-On labels are suitable for use with both our Tagstick® and Cliplok® label holders.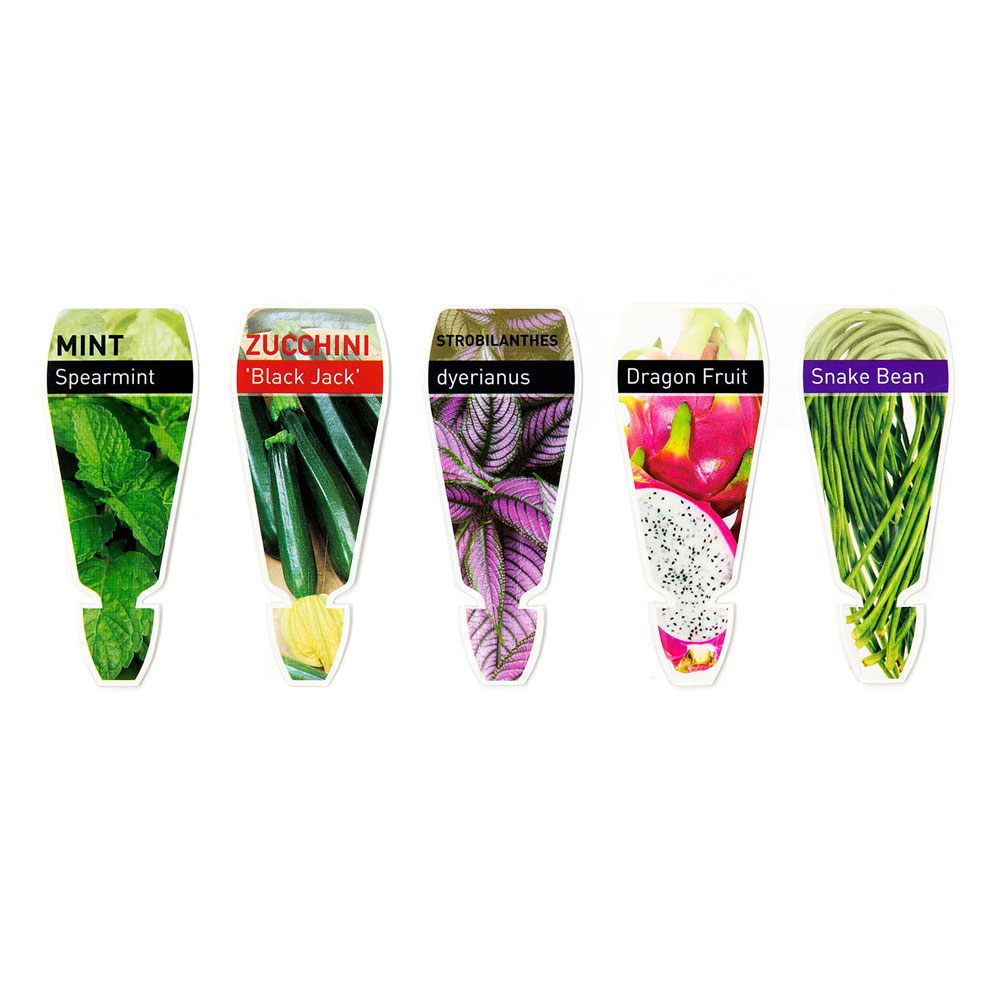 More than 3,000 bedding varieties, vegetables, herbs, perennials, ground covers, shrubs, trees and succulents are covered with our comprehensive Standard Push-In label range. With two colour backs and detailed cultural notes, these labels incorporate our patented Taglok® label locking system, which is now a world benchmark for secure label attachment. Suitable for use with both our Proclip® and Prostick® label holders, the Standard Push-In label is reliable as it is flexible.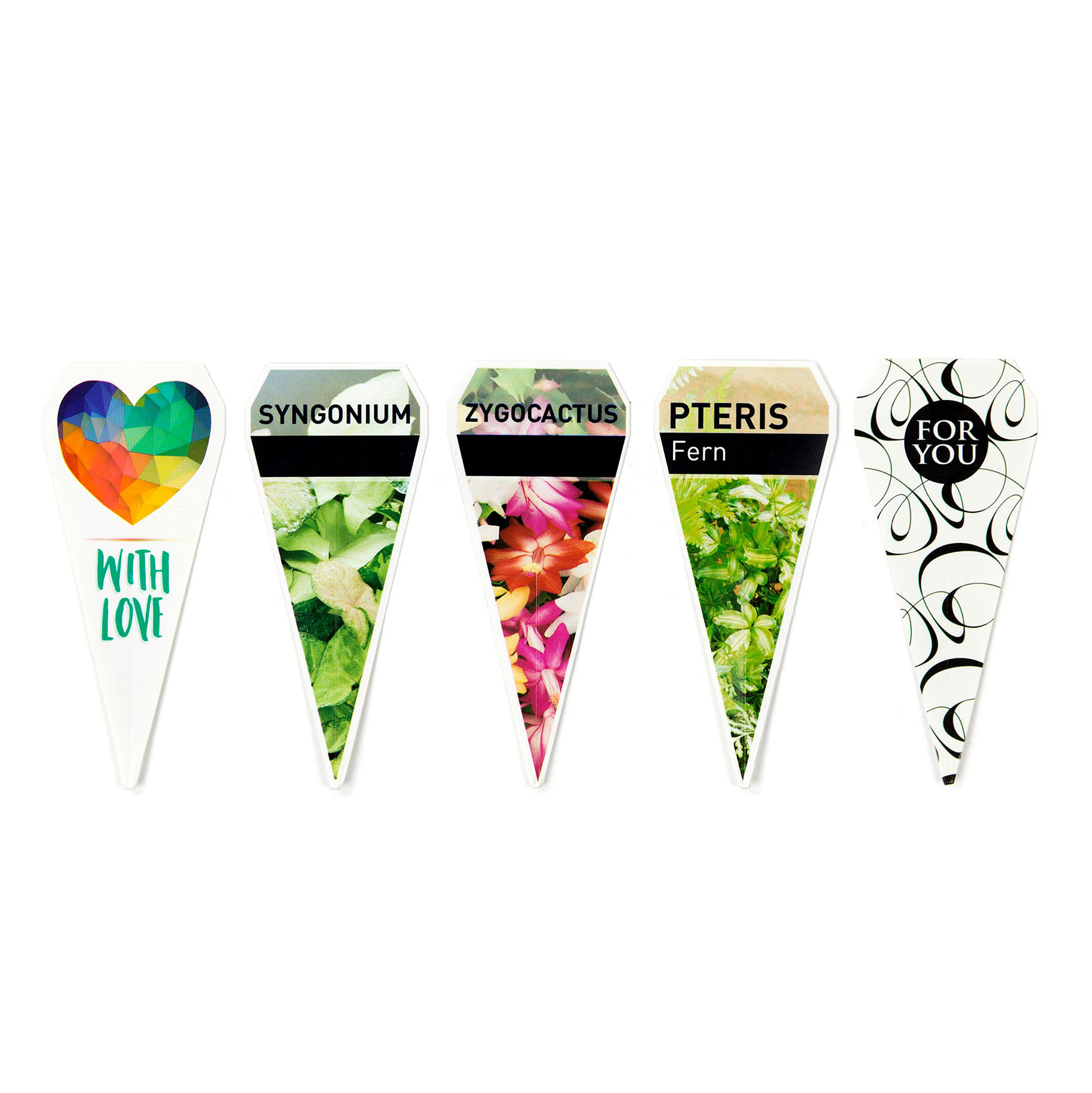 Don't be fooled by the size of our Tiny Tag Push-In labels. Perfect for indoor plants, ferns and small pots, these labels punch above their weight with extensive cultural notes, two colour backs and a large selection of flowering and non-flowering indoor plant designs. Retaining all the essential selling features of its bigger counterparts – including bright and vibrant images, name panels and easy-to-read instructions – these diminutive labels are ideal for all non-Taglok® pots and gift lines.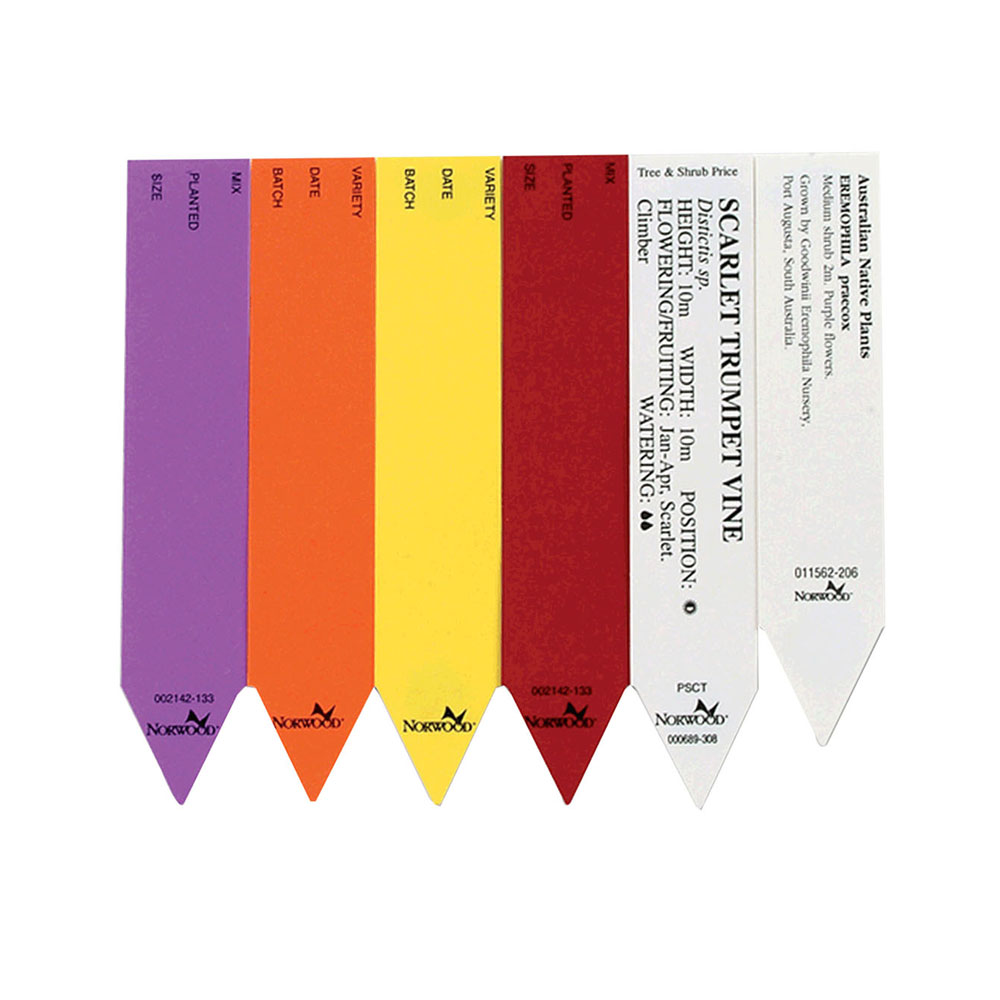 For plants with a lot to say, our economical descriptive labels can do the talking for them. These text-only labels can be printed with plant descriptions from our Norwood Plant Reference Book or with your very own customised text. Choose from a large range of coloured plastic and between both string or twist-tie varieties.